You Can't Ask That! tackles same sex families, suicide and Ice addiction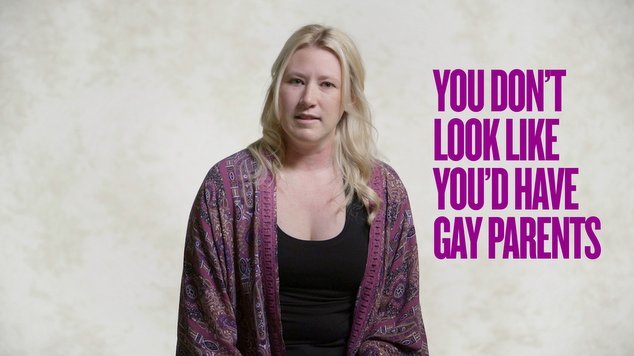 The ABC's captivating program You Can't Ask That is back on our TV screens this month. The program aims to reduce stigma surrounding marginalised groups of people.
Each episodes sees participants from a different group answering questions that were submitted anonymously online. The blunt answers are revealing, profound, and at times, hilarious.
The first season featured Muslims, people who are transgender, the obese, short statured people and the terminally ill. On its second outing the show shines on a spotlight on many more groups including children of same-sex parents, vision impaired, people with facial dis-figuration and people who use the drug ice.
Co-creator of the show Kirk Docker chatted to OUTinPerth about the show and said this year, with the episodes being slightly longer, the show gets to really tackle some serious issues.
"People want to understand different minorities, people want to understand how other people think and feel, and sometimes they just don't know how to find that information."
One of the more confronting episodes of this series features people who have survived suicide attempts. Docker admits it was a topic that people are wary about tackling.
"The basic fact though is that eight people are dying every day, it's double the national road toll." Docker said. "It's something we need to be talking about."          
The producer said the team had been particularly careful when putting the episode together and a lot of professional organisations had given feedback on the show before it aired.
The confronting episode sees people who have survived suicide discussing what lead them to make their decisions and in some cases how their plans had long lasting consequences, despite their survival.
"Not everyone agreed with us about the way we wanted to put it out, but we felt that we weren't offering anything new in terms of areas like method, we weren;t teaching anything new, but what we gained is an important conversation about what can happen when things go wrong." Docker said.
"You get to hear about what can happen if things go wrong, or what people have learned.In a way you need to hear the full story to appreciate where these people have come from."
"It might cause some controversy, but these things need to be spoken about, and these guys do it in a genuine way." Docker said.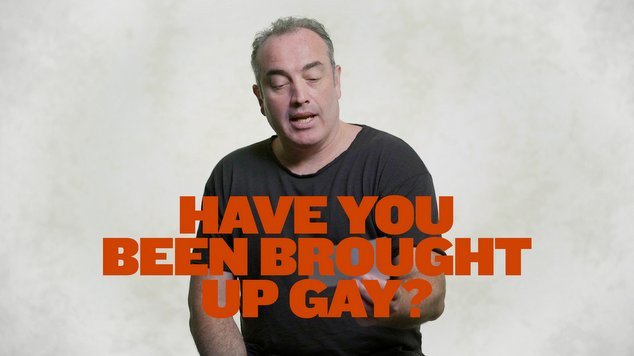 When finding people to answer the anonymous questions, the team look for people who have had a range of experiences, a prominent feature of the episode focussing on children of same sex parents.
"The eldest is 45, who had two gay Dads in the '70s and '80s. For us it was important to get a range of experiences, we've got a 12 year old right through to a 45 year old. We've got people with two Dads, two Mums, those who don't like the situation and those who love the situation." Docker said.
Among the children of same-sex parents is Milly Fontana, an outspoken opponent of same sex marriage, who has shared her experiences of not knowing her father when she was growing up.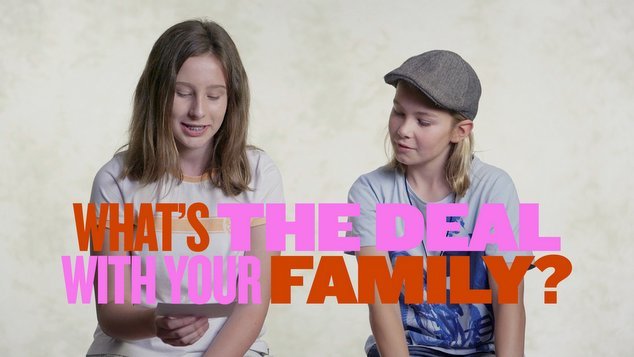 The episode focusing on the ice epidemic also delivered a wide range of people and reactions.
"We have people who are gay, and people who are straight, we have people who worked in the mines, and people who are homeless.people who have had a great time on it, and people who have had a terrible time on it." Docker said.
What is guaranteed with the show is that it'll challenge your assumptions and open up some thought provoking conversations.
You Can't Say That is screening on ABC on Thursday Nights, the whole series can be seen on the ABC's iView platform.
Graeme Watson
---

---
Do you need some support?
If you  are struggling with anxiety or depression, support and counseling are available from:
Lifeline: 13 11 14
Beyondblue: and www.beyondblue.org.au
QLife: and www.qlife.org.au QLife are a counselling and referral service for Lesbian, Gay, Bisexual, Transgender and Intersex (LGBTI) people.
Kids Helpline is available for younger readers.  Call 1800 55 1800, it's free.