Still Sexy Melissa Tkautz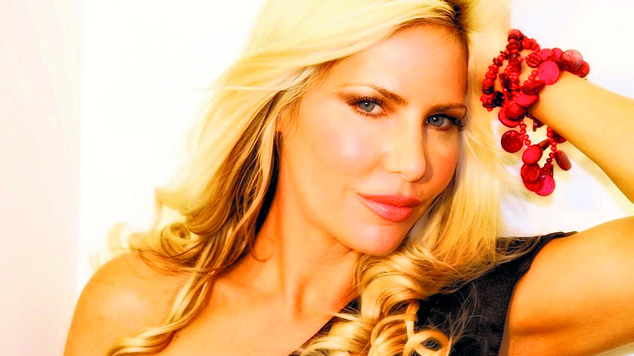 Actress and singer Mellissa Tkautz has sustained a career in television and music for over 20 years. Her first single Read My Lips came out while she was starring in the soap opera E Street and was the first of many pop hits to make a mark on the charts. Now all of Melissa's best tunes are being released on a new Greatest Hits compilation.
How does it feel to have a greatest hits album coming out?
Oh gosh, a little bit old. No it's great. I didn't think I was going to have enough material to fill a whole album but I actually had so much material that we had to leave some off. I just didn't realise there was so much work there.
Looking back to when you first started, your first single came out while you were in E Street, and there was a lot of attention focused on it, what was it like?
It was crazy, it was completely surreal. I just had no idea that it was going to do what it did. It was absolute insanity. I remember when I first heard Read My Lips on the radio on my way to work on the set of E Street. I was sitting in the car park thinking 'This is crazy'. Six month earlier I was sitting in my lounge room watching E Street on television as a fan. The next minute I'm on the show and not only that I'm releasing music. It was absolute madness.
You've done a lot of acting in different shows over the years. Do you have any acting roles coming up soon?
Not at the moment, but it's not from not wanting to. I haven't really been auditioning; I've been concentrating on music. You can't do it all at once, especially when you have a family and a husband and you're running a household, it's impossible. I tied, when I was younger and had energy, but it just burns you out.    
How do you approach performing live?
It's really rewarding as a singer to get on stage. When you're doing acting work and you're on the set don't have that one on one audience feedback immediately. When you're on stage singing you get see who your fans are and their reactions right in front of you. It's rewarding as a singer to get in front of the live audience.
 Are you finding you're developing new audiences and people are discovering your music?
What I find crazy is, I was playing this straight club in Melbourne last year, I was touring around with Something About You, which is the song I released last year and they knew the words, and it freaked me out. My main fan base is the gay community so playing a straight club freaked me out somewhat.
Increasingly we're seeing more and more straight people heading to gay clubs because the music is better.
The music is better, and you don't get hassled by men who are trying to grab your arse… I remember when I was night clubbing, gay clubs – they party better, the music betters, the crowd is better, you just have a good time… It's hassle free. I mean if you're going out to find cute boys, well you'll find them lots of them [laughs] whether going to do anything with you is another thing.
Melissa's album The Hits and More is out now.
Graeme Watson