5 Reasons we're excited about Groovin the Moo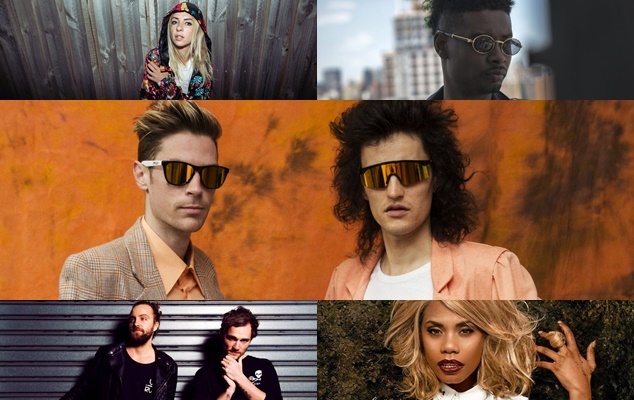 'Groovin the Moo' is on May 7th in Bunbury and there's a stack of great artists on the line-up, but here the five that have got us really excited about the annual music festival.
For tickets and all the details head to the Groovin the Moo site.
1. Ngaiire
Sydney-based Ngaiire (pronounced nyree) was born in Papua New Guinea and grew up in New Zealand. Moving to Sydney, and after a childhood spent listening to everyone from Mariah Carey to Jeff Buckley, Ngaiire began to make music, releasing her future brand of soul that has seen her make friends with Paul Mac and play Glastonbury. Her spell-binding cover of Tame Impala's "Less I Know the Better'" for Triple J''s Like A Version was a 2015 highlight.  Her new album ''Blastoma' is out soon.
2. Alison Wonderland
Since she burst onto the scene a few years ago Alison Wonderland has excelled as a producer, vocalist and DJ. When she chatted to OUTinPerth Wonderland told us that she began her musical career playing the cello and that she'd been working with Wayne Coyne from the Flaming Lips. Now you can hear that collaboration, it's called 'U Don't Know'.
3. Boo Seeka
Sydney two-piece Boo Seeka first appeared at Groovin the Moo as one of Canberra''s Triple J Unearthed artists in 2015. Since then they've toured  Europe twicw, released more tunes and supported everyone from Jarryd James, DMA's to SAFIA. –Boo Seeka make hip-hop, psych and soul blended sounds. Their debut album is expected this year. We love their video for 'Fool'.
4. Danny Brown
Danny Brown delivers great hip hop raps but his tunes also have the most intriguing beats behind them. He's made a stack of free tracks and mixtapes but this one's from his third album 'Old'.
5. Client Liason
The Aussie duo just nail that retro synth sound, could they be the lost love children of Wa Wa Nee and I'm Talking? Tale a listen to 'Queen', then rewind it and play it a second time.