Advocates welcome Senate report on discrimination in faith-based schools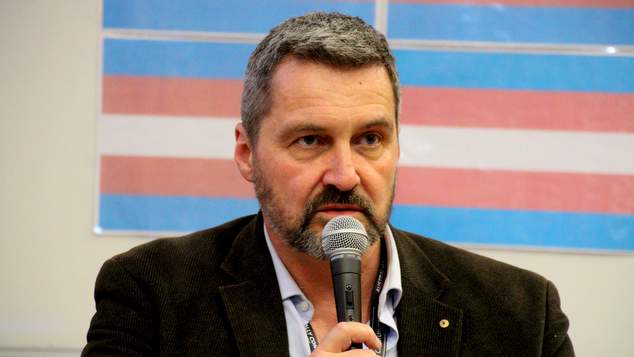 LGBTI+ advocates have welcomed a Senate inquiry report into discrimination in faith-based schools, but urge parliamentarians to protect teachers as well as students in legislative changes.
The report recommends that faith-based schools should not be able to discriminate against students on the grounds of gender identity or sexual orientations, and that further consideration should be given to amending the Sex Discrimination Act to protect staff and students from discrimination – with specific reference to Tasmania's state Anti-Discrimination Act.
Tasmanian LGBTI+ advocate Rodney Croome says students should not longer face discrimination, and that teachers and staff should be protected as well.
"A school environment where LGBTI teachers can be fired because of who they are in a profoundly unsafe environment for LGBTI students," Croome said.
"Tasmanian faith-based schools are immensely better learning environments thanks to the state's strong anti-discrimination laws. If Tasmania's faith-based schools can operate well without the right to discriminate against LGBTI teachers, schools in other states can too."
LGBTI+ advocacy group just.equal released the results of a community survey this week that showed overwhelming support for protections for LGBTI teachers as well as students.
The survey of 1918 LGBTI+ Australians indicated that 92.8% of participants agreed that LGBTIQ staff should be protected from discrimination in religious schools, 95.2% were in favour of delaying legislation to include protections for staff rather than just students, and 92.4% agreed that parents of school-age students should have protections in place as well.
Another poll conducted by Newspoll for The Australian posed a more general question, asking whether participants support new laws to prevent individuals, schools and companies from being discriminated against because of their religious beliefs and practices.
The poll of 1717 eligible voters showed 59% support for new laws that protect religious beliefs, with results ranging from 63% support from Coalition voters, 63% of Greens voters, 57% Labor and 50% among One Nation voters.
The government and Attorney General Christian Porter have previously signaled their support for improving protections for LGBTI+ students in religious schools, but not teachers or staff.
The Independent Education Union (IEUA) have also voiced their support for removing the right for religious schools to discriminate against LGBTI+ students, and is urging the federal opposition to push for an end to discrimination against school staff on all grounds including sexuality, marital status & divorce, IVF and other factors.
The IEUA represent 70,000 teachers, principals and support staff in Catholic and independent schools, early childhood centres and colleges across Australia.
Federal President of the IEUA John Quessy says that while incidences of discrimination against students by schools are quire rare, discrimination against staff is "a real and live thing which we at the union, representing such staff, deal with from time to time."
"This is career threatening and life changing discrimination that can have a profound effect on teachers and support staff," Quessy said.
"In this day and age we still have a situation where teachers and support staff feel it necessary to hide details of their home life from their employers."
"Gay students need to see good role models in action to thrive and develop into successful adults, and we are depriving them of that opportunity at school. Our belief is that the Act and the exemptions do not reflect community standards and are long overdue for review."
OIP Staff