Ballroom legend Willi Ninja is remembered via a Google Doodle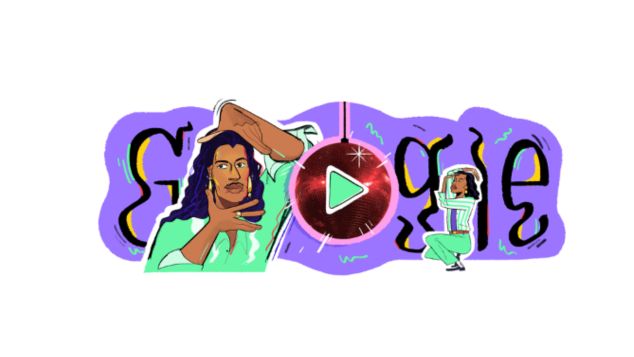 Willi Nija has been remembered via a Google Doodle as part of International Pride Month celebrations.
Ninja, an iconic dancer and choreographer, is known as the 'Godfather of Voguing.' An acclaimed performer, he paved a path for Black LGBTQ+ representation and acceptance in the 1980s and '90s. The community he created, The Iconic House of Ninja, lives on to this day.
Ninja being featured on the search page coincided with the anniversary of the 1990 documentary Paris is Burning being released in the US at the NewFest New York LGBT Film Festival. Both Willi and the House of Ninja feature in the acclaimed film.  In 2016 it was added to the US Library of Congress national film registry due to its cultural importance.

The Doodle video was illustrated by Rob Gilliam, and edited by Xander Opiyo, with original music by Vivacious. The performers featured are current members of the House of Ninja; Archie Burnett Ninja, Javier Madrid Ninja, Kiki Ninja, and Akiko Tokuoka aka KiT Ninja.
Willi Ninja was born in 1961 and grew up in Flushing, Queens. He had a loving mother who supported his identity. She encouraged his interest in dance by taking him to ballet performances at the Apollo Theater. Although she couldn't afford expensive dance lessons, it didn't stop Willi from teaching himself the moves that would make him a star.
Willi went on to master the art of voguing, a dance style that blends fashion poses with intricate, mime and martial arts-like movements. The dance form emerged from the Harlem ballroom scene, which was a safe space founded by LGBTQ+ Black and Latino folks to celebrate self-expression and togetherness.
After appearing in the documentary film Ninja was featured in the video for Malcom McLaren's Deep in Vogue. He also appeared in two of Janet Jackson's videos from her album Rhythm Nation 1814. Nija appears in the clips for Alright and Escapade. The video for alright features dance icons from across the decades includes Cyd Charisse, Cab Calloway and The Nicholas Brothers.
Willi Nija passed away in 2006 due to an AIDS related illness.
OIP Staff
---

You can support our work by subscribing to our Patreon
or contributing to our GoFundMe campaign.