Review | Boyzone bow out with career encompassing show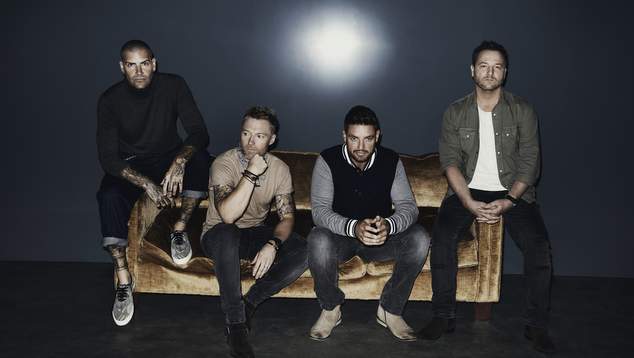 Boyzone 'Thank you and Goodnight' Tour | RAC Arena | 30 Mar 19 | ★ ★ ★ ½ 
The Irish boy band Boyzone, a zeitgeist of the 90s, performed a nostalgic journey in Perth last night. With their vast collection of music, there were plenty of recognisable songs to make the crowd dance and sing. And that was the wonder of Boyzone's concert last night.
Supporting artist, Brian McFadden from Westlife, gave the crowd some worthy performances to ignite excitement. Then out came the men, Ronan, Shane and Mikey, looking natural on stage, bathing in the presence of women returning to their youth.
The songs included classics from the band's career and a few of Ronan Keating's solo successes such as When You Say Nothing at All' and Life is a Rollercoaster, alongside tracks from their latest album Thank You & Goodnight.
The concert was a mix of old and new, with the performers thanking their fans for being with them all these years. A way to relive the past, for sure, particularly with a cover of the Bee Gees Words which had the stadium filled with everyone's voice.
Each performer knew how to move with their music, since I enjoyed how in sync they were with their choreography and vocals. They had classic moves from hits such as  their take on Billy Ocean's When the Going Gets Tough through to A Different Beat which was similar to a performance you would see at Live Aid.
The new hits such as Talk About Love had a strong presence on stage, with the audience sitting back to embrace the energy of the performers jumping around and belting out long notes along with music videos made with green screens and computer animations as a background. Again, something 'new' in relation to the band's history.
The performers reminisced in their past, choosing to remember a lost member of their band, Stephen, to whom they dedicated their song Dream to remember and relive his presence. It was touching to remember him and to discuss the issue of Stephen's forced 'outing' by the media about his sexuality.
The concert demonstrated Boyzone's history and changes, having begun before the internet(!), yet they stay relevant with young energy on stage. Above all, the performance bought it all together for those who really love them most: those with fond memories of a youth with Boyzone playing on their mp3 players and radios.
Jordan Brunnen
Boyzone's tour now heads to Adelaide, Sydney, Melbourne and the Gold Coast. See all the dates. 
---