Co3 re-stage the acclaimed production 'Frank Enstein'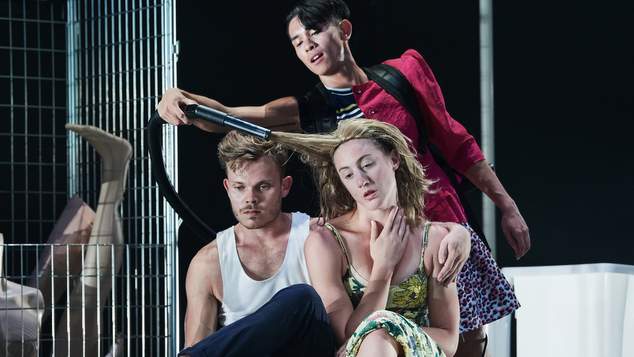 Last year contemporary dance company Co3 staged the acclaimed work Frank Enstein, a contemporary take on Mary Shelley's classic tale which in this incarnation sees a lonely boy try to make his imaginary friends come to life.  
This month Co3 are restaging the work. Artistic Director Raewyn Hill chatted to OUTinPerth about the production and how it's changed since its premiere.
"The biggest change is with the cast, Daniel Monks was not available for this season, that lead to a discussion with directors Grayson Millwood and Gavin Webber about how we could replace such a phenomenal performer, that really pushed things to another level."
Daniel Monks has developed a body of work in theatre, dance and film that often focuses on his disability. For this production the company recruited performer William Rees, who like Monks has a disability. At sixteen years of age, Lees is a much younger performer, which in turn lead to the other roles also being recast.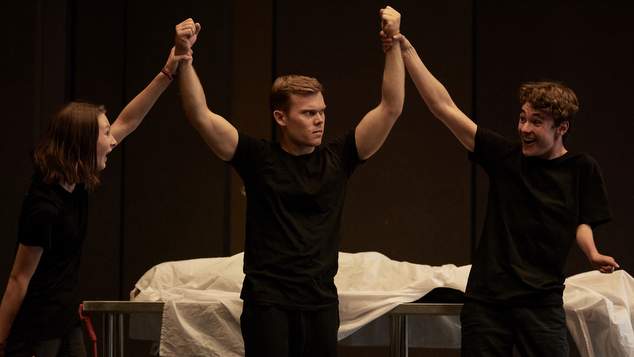 Hill said she was glad the company was revisiting work saying there is often a great focus on the creating new works, rather than giving them time to evolve and develop.
"You often make a full length work, the premiere season happens, and then that's it. You never get to see it performed again."
The Artistic Director said she much preferred to see work get into a festival environment where it could tour around the globe and be continually developed. "You see some of the festival shows and they're tried and true, some of them are doing their 300th performance of that work. It's settled and its had time for development."
Investing in work and allowing it's characters and stories to develop is something Hill says she's a big fan of, and she thinks audiences of all ages will find something to connect with in Frank Enstein.
"Gavin and Grayson have done a re-imagining of the story, and put their spin on it. Frankenstein – its about self acceptance, its about acknowledging that there is a general and usual conversation about finding self-worth and that's something which happens to both children and adults…it's a story that speaks to everybody, it's about humanity."
Hill said it is a surprisingly funny work despite dealing with some introspective themes.
Co3 formed in 2014 amalgamating the Steps Youth Dance Company and the educationally focused Buzz Dance Company, formerly 2 Dance Plus.
The company's third section is a professional dance company focused on creative works and performances, something that Western Australia had been lacking for many years. Hill said she was pleased with the way Co3 had been progressing since it's formation and she'd been excited to lead the new venture.
"The lure really was to be able to find a way to not only honour that legacy, but also to integrate that legacy across the three pillars of the organisation." Hill said.
The company currently has 53 members of its youth company, and allowing them to have a pathway through education, and back into a professional company is a great asset Hill said.
Perth audiences will get a second chance to see Frank Enstein from 11-15 April at the State Theatre Centre. Book tickets via co3.org.au
Graeme Watson, Image: Stefan Gosatti
---