'Disobedience': melancholia and smoldering sexual tension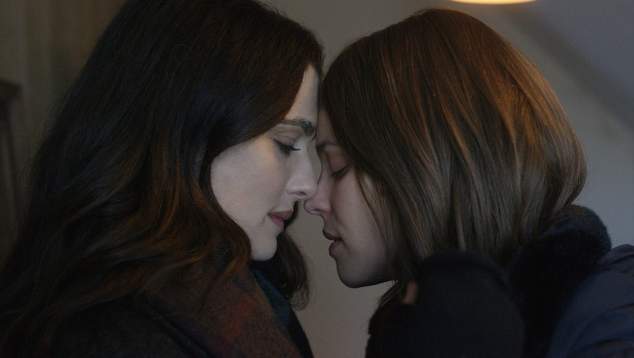 Disobedience the new film from Sebastian Lelio is based on the best selling novel by Naomi Alderman. The Chilean director's previous film include Gloria and A Fantastic Woman, this is his first feature in English.
Ronit Krushka (Rachel Weisz) is a photographer working in New York, but when he estranged father dies she returns to London and the tight knit Jewish community that she grew up in. Ronit's father was a Rabbi and a pillar of the community, his older friends are surprised when black sheep Ronit makes a reappearance, and his young disciples don't even know he had a daughter.
Ronit arrives at the home of her cousin Dovit (Alessandro Nivola), who was her close friend when she was a rebellious teenager. He has followed in her father's footsteps studying religion and he's married her other teenage friend Esti (Rachel McAdams).
Esti and Ronit were lovers when they were teenagers, but Esti has settled down into a domestic life following strict jewish customs, while Ronit has travelled the world, living a hedonistic existence.
This carefully paced story slowly builds the tension, the community tries to show patience and respect to the daughter of their admired Rabbi, Ronit questions what she may have given up by following her desires, while the sexual tension between Ronit and Esti builds from a simmer to a boil.
Rachel McAdams is brilliant in her portrayal of Esti, a woman who slowly reveals layers of herself, both physically and emotionally, while Rachel Weisz delivers a performance that's not quite like anything we've previously seen her in.  
Disobedience is screening exclusively at LUNA SX and LUNA Leederville from 14th June. A special ADVANCE SCREENING is being held on Monday 11th June at 6:00pm. 
Graeme Watson
---