Equality Australia's Aram Hosie: "It's time to band together again"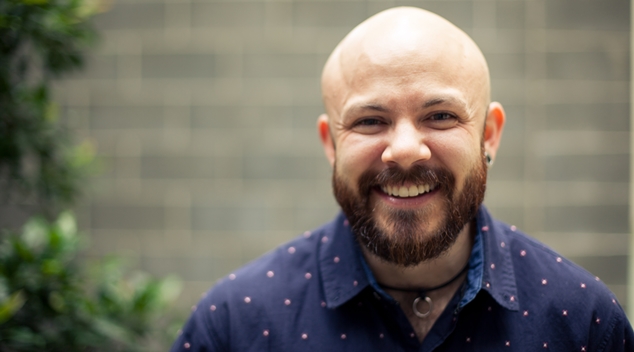 OPINION
I'm not going to lie. In the days following the 2019 Federal Election, I spent a reasonable amount of time under the Doona of Depletion & Denial, avoiding engaging with the results and the commentary as much as possible. And then Melbourne radio station Joy 94.9 asked me to come on to Saturday Magazine to talk about what the election results meant for LGBTIQ+ folks, and so I was forced to emerge back into the world and engage.
To me one of the most striking things to emerge in the post-election commentary is the view that religious freedom was a key deciding factor in the outcome. The ACL and other, conservative religious groups and advocates have been lining up to claim the election as a "win for religious freedom" – which is really code for the right to discriminate against LGBTIQ+ people. Worryingly, some politicians have responded in kind saying that more needs to be done to connect with and address the needs of people of faith.
It's a pretty good spin job by the religious right, but it's simply not true.
The small, explicitly religiously conservative parties received a mere 140,408 first preference votes in the House of Reps, and attracted less than 6% of all votes in the Senate. Lyle Shelton – possibly one of the most well recognised faces in the conservative religious movement – was able to win the votes of less than 6000 people in his bid to win a Senate seat in Queensland.
There were unquestionably a range of factors that contributed to outcome of the 2019 Federal election ($60m ad spend by Clive Palmer anyone?) – but religious freedom was not one of them. Scott Morrison's Coalition did however, promise a funding boost to LGBTIQ+ mental health services and HIV prevention efforts, commit to working with the State and Territory governments to end conversion therapy, ensure that reform of the family law system meets the needs of LGBTIQ+ families in all their diversity, and work to promote LGBTIQ+ rights internationally.
But that doesn't mean there is no risk for LGBTIQ+ people going forward. Conservative religious forces still hurting from their failure to prevent marriage equality are going to work very hard to try and claim that the election result as a mandate to entrench new discrimination against LGBTIQ+ people in the name of "religious freedom." Attorney-General Christian Porter has already signalled that introducing a Religious Freedom Bill will be one of the top priorities for the Government.
I fear the LGBTIQ+ community is going to be pitched into an entirely manufactured "God vs the Gays" battle , and it's pretty clear to me that we are going to have to fight hard to protect what we've won so far, let alone have any hope of making further progress. Our PM campaigned against and then abstained in voting for marriage equality, he broke his promise to protect LGBTQ students in religious schools during the last term of Parliament, and he is on the record saying some deeply ill-informed, unsupportive things about trans and gender diverse young people. The final make-up of the Senate, whilst yet to be decided, is unlikely to be friendly to us.
What we do know, is that time and time again, Australians have shown that they value fairness, equality and inclusion. 61% of respondents voted YES in the Australian Marriage Law Postal Survey. 72% of respondents to an Equality Australia survey earlier this year said that they supported introducing legal protections for LGBTQ students and teachers in religious schools. And during the postal survey many of our strongest supporters were people of faith.
Our challenge will be to continue to engage with and mobilise the vast majority of Australians who do not support discrimination and prejudice. We need to demand that all exemptions that allow discrimination against LGBTIQ+ people are removed, and ensure that any efforts to legislate protections for people faith don't wind back equality for LGBTIQ+ people either. Prime Minister Scott Morrison must keep the promise that he failed to deliver on in the last Parliament, and change the law so that LGBTQ kids in religious schools are protected from discrimination.
If there was one good thing to come out of the marriage equality postal survey it was proof that if we all stand together we can create a fairer, more equal Australia, even if the Government is reluctant to act. It is time to band together again.
At Equality Australia we're committed to holding the Government to account, and we want you to join with us in that fight.
Sign up at www.equalityaustralia.org.au, and encourage everyone you know to do the same. Together we can do this, but it's going to take all of us and we need to start right now.
Aram Hosie
---