Five Almodovar Films to Check Out
Come See Almodovar's New Film
OUTinPerth and Connections Nightclub presents the Perth gala premiere of Almodovar's 'I'm So Excited'.
Legendary Spanish director Pedro Almodóvar ('All About My Mother', 'Volver', 'Talk To Her') is back with a kitsch, camp and outrageously funny comedy set mostly on a plane, featuring the Pointer Sister's hit song and sky-high choreography!
On Thursday September 19, 'I'm So Excited', the new flamboyant Almodóvar comedy will premiere at Cinema Paradiso with a pre-movie gala function with complimentary refreshments, featuring a show by Connections performers.  Your ticket includes entry to the Connections after-party with cocktail on arrival. Dress code:  Sky High, plus we've also got 10 double pass tickets to giveaway!
Check out five films from this filmmakers career
If you're not familiar with this Spanish maestro why not check out some of his past films. Almodovar is famous for working with some of Spain's hottest exports before they became Hollywood Superstars. His early films feature both Anotonio Bandares and Penelope Cruz. Here's five Almodovar films we love.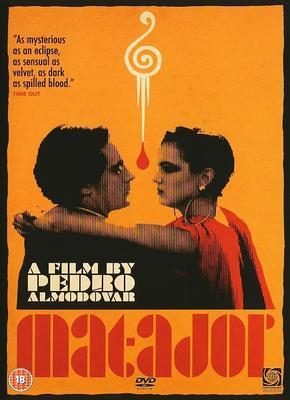 Matador
This 1986 film stars a young Antonio Bandares as a matador who confesses to a murder he didn't commit. Bandares made his film debut in one of Almodovar's early movies and went on to star in a stack of the director's features. In the early 90's Bandares appeared in Madonna's documentary 'Truth or Dare', the first time he got a lot of attention outside the world of art-house film. Not long after he got his first English movie, 'The Mambo Kings'.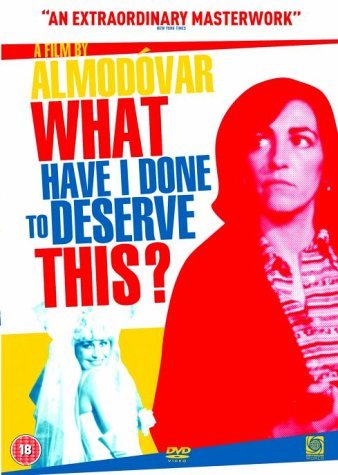 What Have I Done To Deserve This
Carmen Maura another actor in many Almodovar films stars as Gloria, a suburban housewife living in an apartment in Spain. She sells her homosexual son to the dentist, and suffers her other drug dealing child. She accidentally kills her husband with a leg of ham. Like many of Almodovar films this one has heaps of subplots.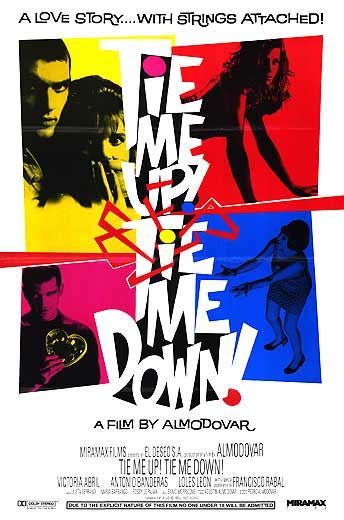 Tie Me Up Tie Me Down
Antonio Bandares stars as a recently released psychiatric patient who kidnaps an actress who he believes will fall in love with him. This was the first of Almodovar's films not to feature leading lady Carmen Maura, but he found a new muse in actress Victoria Abril. The film was critically acclaimed when it was released but given a restrictive rating in the USA due to its sex scenes. The film features a soundtrack by Ennio Moriconne.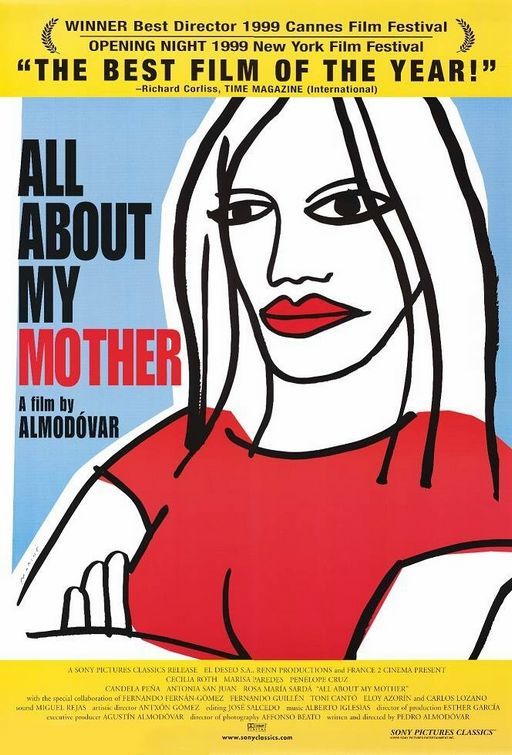 All About My Mother
Penelope Cruz features in the strong female cast, this character driven film touches on themes about death,family, AIDS and faith and gender. Many critics have called this Almodovar's best film.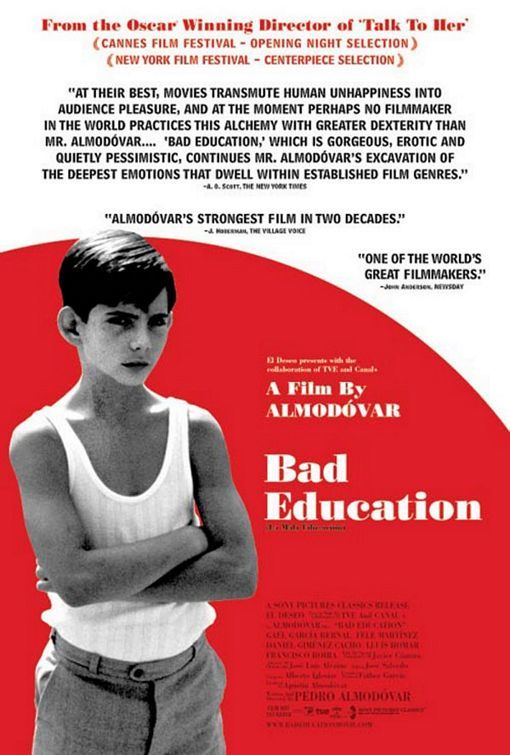 Bad Education
When this film came out in 2004 critic lauded it for a return to the darker style of Almodovar's earlier work. Starring Gael Garcia Bernal it focuses on two childhood friends, who become loves and then get mixed up in a murder plot. Almodovar has said that he worked on the screenplay for this film for over ten years.