Greens demand release of Ruddock Review on religious freedom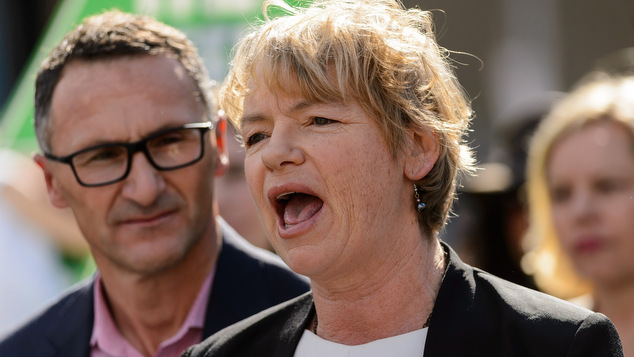 The Greens are taking action to move the Morrison government toward releasing the Ruddock Review into the state of religious freedom in Australia.
The Turnbull-appointed panel led by former Liberal MP Philip Ruddock was due to release the information to the public in March, then in May. At this stage Prime Minister Scott Morrison's office is in possession of the report.
The Greens will today move an order for production of documents in the Senate, demanding that the government release the review.
"Scott Morrison is trying to dismantle anti-discrimination law for the benefit of fundamentalists and extremists," Greens Justice spokesperson Nick McKim said.
"We need to see the Ruddock Review so the Australian people can see what he has up his sleeve."
Greens LGBTIQ+ spokesperson Janet Rice added that LGBTIQ+ communities have been 'left in the lurch.'
"Our rights are at stake and we're being kept in the dark," Rice said.
"Scott Morrison's recent anti-LGBTIQ+ comments have ignited fear in our communities that the government is planning to wind back the laws which protect LGBTIQ+ people from discrimination."
"We need to know to what extent he is planning to further discriminate against everyday LGBTIQ+ Australians in order to shore up the support of powerful religious institutions."
Speaking on the ABC's 730 program last week, Prime Minister Morrison said he was concerned about 'future threats' to religious freedom.
"We've had a process which is being pursued by Philip Ruddock leading that expert panel," the Prime Minister told host Leigh Sales.
"That panel has reported back to the government, I am now in receipt of that report and what I can guarantee all Australians is that there religious freedoms will be protected by law if necessary."
Sales then asked the Prime Minister what sort of things he thought needed to be introduced to ensure those protections.
"I want parents to continue to have a complete right of choice when they sent their kids to a faith based school that the faith based nature of those schools is protected."
"I want to make sure that if people have particular religious views that they won't be discriminated against just like people of different genders, or people of races [sic], will not be discriminated against."
Update (2:31pm): The Senate has ordered the government to table the review by 9:30am Thursday 20th September.