Lets Get Physical: Old Dogs and New Tricks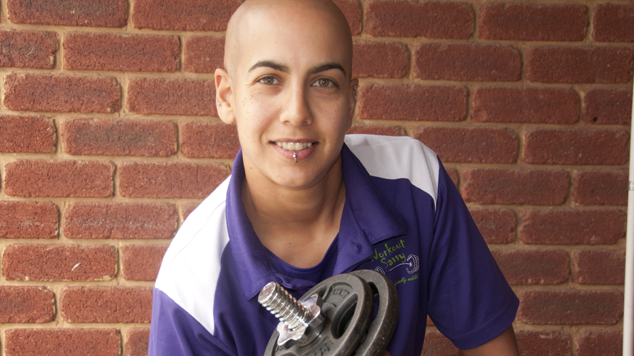 Teaching Old Dogs New Tricks
I have a favourite little park where I train a few of my clients. Visits to this park often leave me feeling warm and fuzzy because I get to witness many interactions common in a close-knit community. There's an abundance of happy dogs chasing balls and about as much butt sniffing as the stomach can handle. Three generations of an Indian family arrive with a smile and a wave, then sit and enjoy the sunshine as they sing and play. And, the elderly European lady from across the road leaves her shoes for me to mind as she attempts to walk out her aches and pains.
Seeing her struggle to put one foot in front of the other without a limp or wince makes me want to increase awareness of the importance of exercise for the aging population.
It's ridiculous the amount of times people have said to me, "I'm too old to exercise. There's no hope for me!" These people are under the common misconception that personal training and exercise is about boot camps, burpees and screaming drill sergeants. So many think that only young sportspeople and the overweight need fitness, when really it should be part of everyone's lives.
Some of my most rewarding professional experiences have been from the results achieved by older clients. I worked with a 60-year-old lady who, the first time I saw her, could barely get out of her car due to pain caused by a bursitis in her hip. We worked gently on increasing mobility through the joint, and did a lot of strategic stretching and rehabilitation of various injuries. As her pain began to dissipate we moved onto general strengthening and toning exercises. When we finished our program she was walking perfectly and was regularly flexing her arms to display their new tone.
I can't stress enough how important it is for our aging loved ones to remain physically active. Even when arthritis is causing pain and the last thing a sufferer wants to do is exercise, movement lubricates the joints with synovial fluid – helping it to function properly while reducing pain. The correct programs increase bone density, increase joint stability, decrease the risk of heart disease and diabetes, lower blood pressure and generally provide the functional strength needed for everyday activities that the young take for granted.
Increased bone density and joint stability are particularly significant for older people as they help reduce slips and falls, and resulting broken bones. Following a fall, my elderly acquaintance at the park is now suffering a broken arm, which could possibly have been avoided. 
Exercise in the elderly has also been shown to increase confidence and improve mental health, as it does for everyone. Older people can sometimes become isolated, and group fitness can be a great way to get exercise as well as social interaction. Programs for the over 60s run from many gyms – look out for "Living longer, living stronger".
It's our job, as the young and educated in terms of health and fitness, to ensure our loved ones remain active for as long as physically possible. Before starting an exercise program, remember that some people need to be examined and cleared by a doctor.
Sav Adele
Workout Savvy