Marriage Alliance spokesperson Sophie York to run for parliament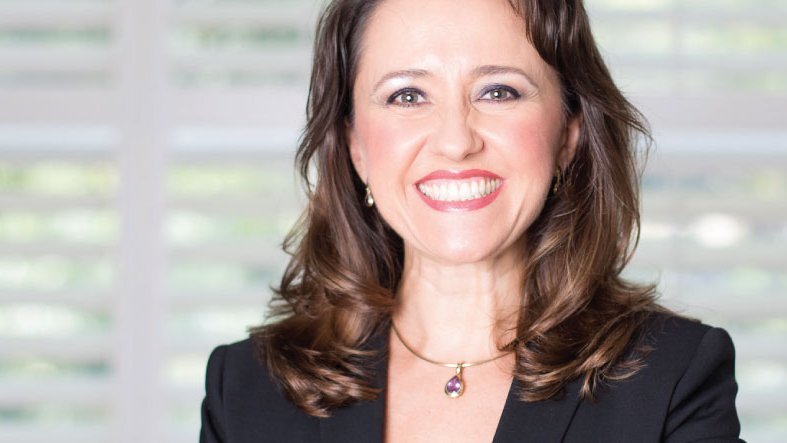 Sophie York, the spokesperson for the Marriage Alliance, will be the Australian Conservatives lead senate candidate in New South Wales.
York was a prominent opponent of allowing same-sex couple to get married and was the face of the Marriage Alliance, one of the key lobby groups that argued against the rights of LGBTIQ people.
The 51 year old mother of four is described as a published author, university lecturer, community leader, member of the Royal Australian Navy Legal Reserves and an advocate for many deserving causes including an advocacy group against the sexual exploitation of women and children.
York previously ran for a spot in the NSW parliament for the Liberal party under the banner 'Your powerful voice for considered reason'.
In the lead up to the postal survey that encouraged politicians to pass legislation changing the marriage laws, York was responsible for some of the more memorable moments of the 'No' campaign, including the infamous 'Concerned Mums' advertisements featuring Marijke 'Political Posting Mumma' Rancie, Cella White and Dr Pansy Lai.
She spoke out against Airbnb's 'Until We All Belong' campaign, arguing that their popular rings that support marriage equality were a form of subliminal bullying and potentially a health and safety issue.
US comedian John Oliver highlighted that York had also suggested that a different name like 'garriage' be given to same sex marriages.
York also memorably argued that 'How to Vote' cards were an essential tool in election because they were needed by elderly people, literary types and people with low intelligence. York told the Liberal party's national conference last year that they should not assume all people with low IQ's vote for Labor.
The Marriage Alliance also put out several advertisements in recent years that were highly criticised including comparing same sex marriage to the sinking of the Titanic, the rainbow noose campaign and a Father's Day advertisement that was filled with dubious statistics.
Announcing her run for the senate York said she had switched from the Liberal's to Cory Bernardi's Australian Conservatives party because she believed it supported common sense policies.
"The Senate, as Australia's house of review, is such a vital part of our federal government and I am truly honoured to have been selected by the Conservatives as their lead senate candidate for New South Wales".
"I'm very keen to serve my nation and my state in the parliament under the banner of a party in which I believe and one that actually holds true to principled, common sense policies that I'm very passionate about," she said.
Lyle Shelton the Australian Conservatives lead senate candidate in Queensland has criticised the media coverage of York's selection saying that her positive attributes such as being a supporter of 'man-woman' marriage are being described as negatives.
OIP Staff
---