NSW shows lowest rate of HIV notifications since 1985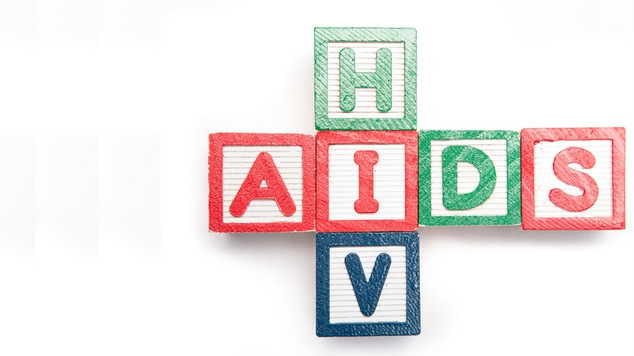 The amount of new diagnoses of HIV have plummeted in NSW, a development credited to widespread access to PrEP treatment, regular testing and the early uptake of treatment.
NSW's leading HIV prevention and HIV support organisation, ACON, has welcomed the release of the latest quarterly NSW HIV Data Report from the NSW Ministry of Health, which has seen the lowest rate of new HIV notifications since 1985.
According to the Report, there were 101 new HIV diagnoses in gay and bisexual men in NSW in the first six months of 2017, and this is the lowest since 1985 when HIV surveillance began.
New HIV diagnoses among gay and bisexual men in NSW continued to fall, marking 12 months of steady decline and is 25% less than the average of the previous five years.
The report also shows there was a 39 per cent drop in the number of gay and bisexual men diagnosed with HIV where they had acquired it within the previous 12 months of infection compared to the same period over the past six years (46 down from 76). This is a strong indication that new transmissions are becoming less frequent.
The quarterly data also indicates that earlier diagnosis through increased testing, greater reach and earlier uptake of treatment, and improvements in access to PrEP are all contributing to changing the prevention landscape in the state.
ACON say they, and a and a range of other partners, have been working hard to design, build and deliver new responses to HIV, with strong leadership from the NSW Government.
CEO Nicholas Parkhill said the new results showed that the organisation's strategies for tackling HIV were working.
"The data released today showing the lowest count in HIV diagnoses since the early days of the epidemic clearly indicates that we're starting to get results from our collective efforts to ending HIV transmissions in NSW.
"This shift in approach and the adoption of a range of new systems and technologies appears to be impacting on HIV transmissions, which is very encouraging," Parkhill said.
"We now have a more comprehensive range of evidence-based prevention technologies available to gay and bisexual men, the population group at most risk of HIV transmission, and that's extremely exciting.
"Not only does this include condoms and new biomedical tools such as PrEP, but also the advances in treatment for people living with HIV that see viral loads suppressed to an undetectable level, meaning that transmission is virtually impossible."
One of the major factors in the reduction of new diagnosis is the communities commitment to regualr testing.
ACON said that HIV testing rates continue to remain high, with 286,626 tests being performed across NSW in the first half of 2017.
They warn however that the number of people diagnosed late with HIV has remained stable, meaning there are still people with undiagnosed HIV in the community.
"There are still a number of people being diagnosed late with infection, and HIV diagnoses among people born overseas have remained stable. This means we must ensure gay and bisexual men continue to test more and more frequently, and that we continue our efforts with communities where more outreach and messaging is needed," Parkhill said.
"Gay and bisexual men in NSW have consistently shown that they're committed to ending HIV and have adopted the use of these new technologies as soon as they have become accessible. We still have a long way to go but we're heading in the right direction.
"By continuing to promote testing and using new biomedical technologies through an integrated and coordinated approach, we're very optimistic that the HIV transmission data will continue to trend downward, and we'll move closer to our collective goal of virtually ending HIV transmission in NSW by 2020."
NSW Health Chief Health Officer Dr Kerry Chant welcomed the new figures saying  NSW is a world leader in preventing HIV.
"This new data marks 12 months of rapid decline in new HIV diagnoses among gay and bisexual men, and that's great news," Dr Chant said.
"The data demonstrates our continuing leadership in HIV prevention – we are experiencing one of the most rapid decreases in new HIV notifications among gay and bisexual men anywhere in the world."
Easy Access to PrEP credited as  major factor
Kirby Institute Director, Professor David Cooper said that today's results marks a moment in history for HIV in Australia.
Professor Cooper credits NSW's leading role in providing access to PrEP treatment as a  major factor in the reduction of HIV diagnoses.
"The rapid rate of decline in HIV diagnoses in NSW in 2016–2017 is unprecedented internationally, and can be attributed to high uptake of a combination of HIV prevention strategies, and in particular, to the rapid scale-up of targeted PrEP implementation commencing in March 2016 through the EPIC-NSW study."
NSW was the first state in Australia to trial implementing PrEP at scale, and EPIC-NSW currently has more than 6,700 people at high risk of HIV participating in the trial.
The study provides HIV negative people at high risk of HIV with a medication called pre-exposure prophylaxis, or PrEP. When taken daily, PrEP prevents HIV negative people from acquiring HIV.
"The strategy behind the EPIC-NSW trial was the rapid and targeted rollout of pre-exposure prophylaxis (PrEP) in the community," Professor Cooper said.
"In close collaboration with our key partners at NSW Health, ACON, and private and public clinics across the state, we have successfully targeted the thousands of people in the state at high risk of HIV, and the figures released today are confirmation that this strategy works.
"We are seeing a rapid decline in new HIV infections, particularly among gay and bisexual men, the main population targeted by EPIC-NSW.
"The number of gay and bisexual men diagnosed with HIV within 12 months of infection in the first half of 2017 is 39 per cent lower than the same period of time over the past six years, and is the lowest on record since 1985.
"We are extremely fortunate in NSW to have government, clinicians, community and researchers working together towards a variety of HIV prevention strategies including increased testing, improving treatment uptake and providing access to PrEP.
"Thanks to these partnerships and strategies, evidence-based policy, and a strong response from the community, NSW is on track to virtually eliminate HIV transmission by 2020," Professor Cooper said.
PrEP was approved by the Therapeutic Goods Administration for use in Australia in June 2016, but due to cost, most people in Australia can currently only access PrEP through research trials.
On Friday, the Pharmaceutical Benefits Advisory Committee (PBAC) deferred its decision to place PrEP on the Pharmaceutical Benefits Scheme (PBS), citing high costs of the therapy and the need for further information about the cost-effectiveness modelling.
"The results released in NSW today provide strong evidence to support wide availability of PrEP to prevent HIV transmission," said Professor Cooper. "We are working closely with PBAC to provide further information on the cost benefit of PrEP in Australia, and are hopeful to see PrEP on the PBS in the near future."
A PrEP trial in Western Australia is expected to commence later this year.
Graeme Watson
---
Support OUTinPerth
Thanks for reading OUTinPerth. We can only create LGBTIQA+ focused media with your help.
If you can help support our work, please consider assisting us through a one-off contribution to our GoFundMe campaign, or a regular contribution through our Patreon appeal.