Penny Wong says Australia concerned about anti-LGBT laws in Uganda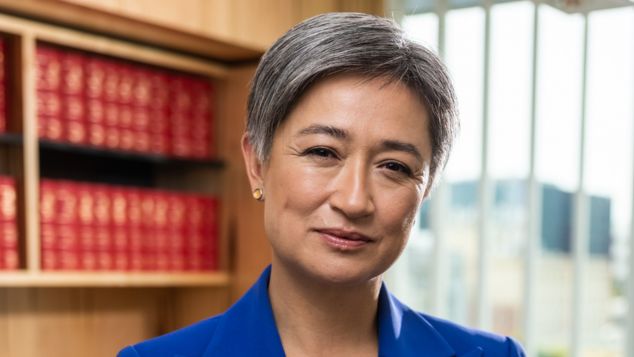 Australia's Foreign Minister Penny Wong says there is concern about new anti-LGBT laws introduced in Uganda.
"Australia is deeply troubled by Uganda's Anti-Homosexuality Bill 2023. It is a shocking reversal of human rights, a grave threat to lives and risks decades of health and development progress." Wong said in a Twitter post on Tuesday.
"Australia stands with the people of Uganda, including the LGBTQIA+ community." the Foreign Minister said.

Her comments follow the introduction of a long threatened law which included the death penalty for "aggravated homosexuality" and 20 year jail sentences for those found guilty of promoting homosexuality. Human rights groups have warned that the new laws will likely hampered efforts to combat HIV in the African country.
National LGBTIQA+ rights organisation Equality Australia also voiced a message of support for the LGBT+ community in Uganda.
"Our thoughts, our solidarity and our determination to fight all forms of homophobia are with the LGBT+ community in Uganda today and every day." the organisation said in a social media post which labeled the new laws as the harshest in the world.
Just.Equal have called on the Australian government to take more action including increasing Australia's intake of LGBTIQA+ asylum seekers from Uganda. The group would also like to see the Australian government restrict entry into Australia of Ugandan officials involved in enforcing the laws.
"Australia has a key role to play in defeating this contemptible law and in protecting the human rights of LGBTIQA+ Ugandans." said Rodney Croome from Just.Equal.
"The Australian Government has told us it has made behind-the-scenes representations but it must do more. It must speak out publicly and impose restrictions and sanctions on Ugandan officials." "The Australian Government only received refugee applications from seven LGBTIQA+ Ugandans in the five years between July 1st 2018 and May 17th 2023, despite ongoing persecution in that country." "To increase the number of applications, Australia must make it clearer it is a safe place for LGBTIQA+ Ugandan refugees and work more closely with the UN High Commissioner for Refugees to support applications from those refugees."
Just.Equal also suggest that the government should work with the Commonwealth and the United Nations to improve community attitudes in the region.
OIP Staff
---

You can support our work by subscribing to our Patreon
or contributing to our GoFundMe campaign.