Drag Queen Scarlet Adams is hoping to be Miss Burlesque Australia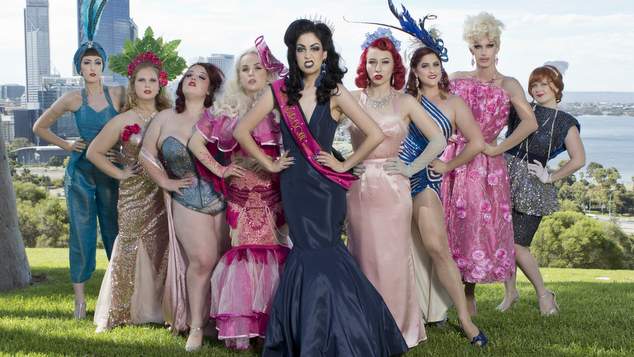 Local drag star Scarlet Adams is ready to take to a new stage, she'll be competing in the Miss Burlesque Australia competition. 
Competitors from all around Australia are set to fly in to Perth and vie for the title of Miss Burlesque Australia and Scarlet Adams will be the first drag queen to participate in the event's eight-year history.
Scarlet Adams can often be found taking her drag performance into new realms, a few years ago she impressed audiences and judges with her ballroom dancing skills.

On Saturday 12th of May, eight West Australian finalists will throw their sparkles into the ring at the Astor Theatre and give it their all for the chance to win the title of Miss Burlesque WA 2018 and represent the state at the Grand Finals in July in Perth.
Competing against Scarlet in the Western Australian finals will be Burlesque performers Amelia Kisses, Essie Foxglove, Fifi Fontaine, Lola Moore, Miss Lady Lace, Penelope Pop, and Sojourn Belle.
Burlesque fans will be eager to see who will take the crown from reigning Miss Burlesque WA 2017, Veruca Sour.
Miss Burlesque WA Producer A'dora Derriere (Melanie Piantoni) is now the Executive Producer of the whole Miss Burlesque Australia competition after acquiring ownership in 2017 and has lead the competition into an exciting new direction with major changes to the rules, judging criteria and the application process.
"Miss Burlesque Australia has undergone a major transformation to bring the competition into the next generation." Paintoni said of the upcoming rounds.
"The performers will be out to wow and seduce – they will bring out their burlesque big guns to impress the audience and the judges." 
Miss Burlesque WA is an 18+ event, the 2018 State Final will be at the Astor Theatre on 12th May, to book tickets head to the Astor Theatre.
OIP Staff.

Image credit:- David Wooley. 
---