Scene Guide: From drag to disco, get your calendar organised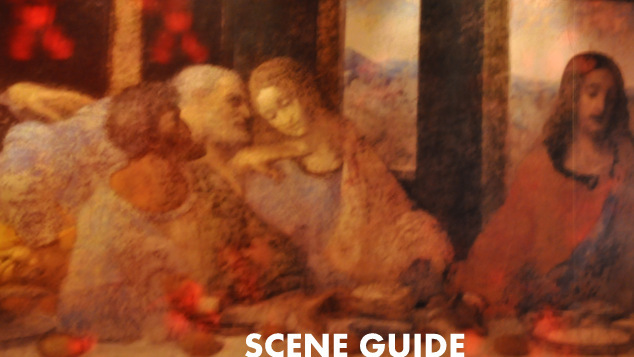 Wednesday
Drag Factory If you are a drag queen, king or just looking for a great night out, head down to The COurt Hotel and take part in all the antics of amateur drag. Join hosts Scarlet Adams and Alexas Armstrong as they take to the stage to search for the best of Perth's new DRAG talent.
Lesbian Mud Wrestling takes over Connections Nightclub, it involves mud and wrestling, but the contestants aren't always lesbians.
Thursday
Bingay It's bingo hosted by a drag queen, and you can win prizes. At Connections Nightclub from 7:30pm, the balls drop at 8pm, it's free to play, but get down early to get a seat.
POP! Nothing but bright, bubbly, sugar coated pop tunes at this popular mid-week get together hosted by resident drag star BarbieQ.  Things get underway at 10pm, drag contest
Dragathon is on early in the night, more drag shows at 1am.
A stack of stars from RuPaul's Drag Race are performing at Dragfest at Capitol in the city, Alyssa Edwards, Jinkx Monsoon, Kim Chi, Laila McQueen, Mariah Paris Balenciaga, Milk, Stacey Lane Matthews and William will take to the stage. The official after party is at Connections Nightclub.
Outcome Unknown is at Spectrum Project Space, this improvisational performance night features Djuna Lee, Lenny Jacobs, Fiz Eustance, Sammy Huxtable, Eduardo Cossio, BeHn Greene, The Sonic Manipulator, Lana, Dane Yates and Ana Musić.
Friday
Divas All Male Revenue returns for a new season at Connections Nightclub.
Bears WA's Leather Night is on at Nelson's Pop Up Bar in Maylands. It's a men-only event, put on your favourite leather gear and head down for a fun social night.
Must Be The Music Every Friday Connections DJ's play with you and tease you and they lead you through a journey through disco, house, progressive and even a touch of techno.
Girls night Minx is at The Fly by Night Club in Fremantle.
Comedian Chris Rock in playing the Perth Arena.
Local band Our Man in Berlin are calling it quits at play their final ever show at Amplifier.
There's a new-wave night on at El Grotto, DJ Banshee, Frank Lee and Radio Hades are Djing.
Saturday
The Court Hotel's Annual CosPlay Party is your chance to dress up as your favourite super hero, sci-fi character or anime hero.
Joel Creasey brings his Poser tour to town, appearing at The Astor Theatre until Sunday, if you're quick you might snap up one of the last remaining tickets.
Showpony is on at Connections Nightclub.
Get down and get funky at Fungle Club at Tetsuo, on the DJ line-up is Johnny Jarzetti, Mema, Mango, Secret Times, Hamizon, DJ Hame and Jaxon Lamond.
All Our Exes Live in Texas are playing Babouska in Leederville.
Cookie Loco is on at The Emerson's Rooftop, President Clinton, Nate Whiskey, Jeremy Smith, Matt Granich, Elise Keddie, Darren Maz, D A W S, BRVDO, Genga, Lumos and Buda are listed to DJ.
Toby Beard is launching her new EP at the Fly by Night Club in Fremantle.
Sunday
PICK OF THE WEEK Alliance Fundraiser for Living Proud at The Rosemount Hotel, check out some great local bands and help raise essential funds for Living Proud, the community organisation that supplies suicide prevention strategies and counselling. Leoh, Soapy Cactus, ABACAXUVA, Lionizer, Mt Cleverest and Hussy will be playing.
The Court Hotel's weekly Court Karaoke sessions kicks off around 5:30pm, join Feminem the Future for a sing-a-long.
Coming Up Soon
Pop Princess from Thursday 29 June. Music Wars  – the launch of a new book documenting the history of Central Station Records in at The Manor on Friday 30 June, Switch Ball at Connections Nightclub on Saturday 1 July, The Revelation Film Festival kicks off from Thursday 6 July, Creatures of the Dark featuring The Boulet Bros and Kimora Black is at The Court Hotel on Thursday 6 July, Traffic light parties take a new twist the Halo Party at The Court on Friday 7 July, Drag & Drop has a '60s theme on Thursday 13 July at The Hyde Park Hotel,  Poof Doof at Connections Friday 21 July. The last ever STYLEAID is at Crown on Friday 4 August.