Senator Matt O'Sullivan says drag story time is "wildly inappropriate"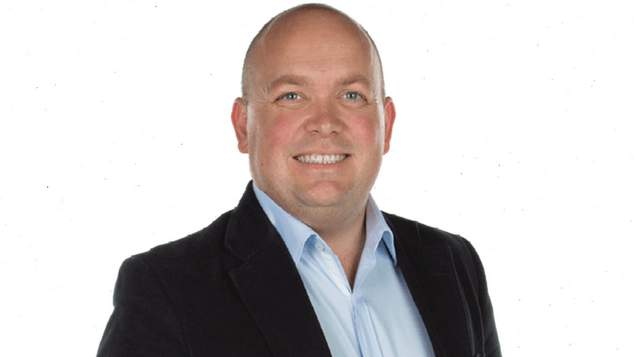 Western Australian Liberal Senator Matt O'Sullivan says a Drag Storytime event at the City of Perth library is "wildly inappropriate" and will lead to the sexualisation of young children.
Senator O'Sullivan has written to the City of Perth requesting that the event featuring local drag artist Perri Oxide is cancelled.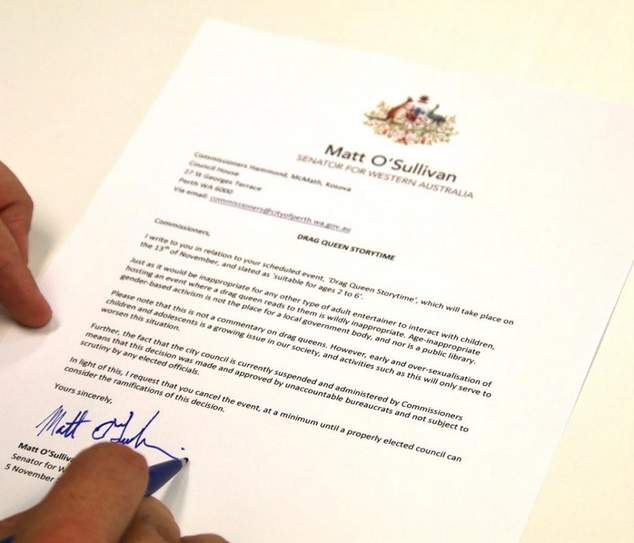 Senator O'Sullivan said his objection was not a comment on the art of drag, but he considered drag queens to be a form of adult entertainment.
In his letter the federal politician said he was concerned that the event had been organised while the city did not have any elected representatives to provide oversight.
The Perth City Council was suspended by the state government in February 2018 and the local government is currently administered by three government appointed commissioners.
Senator O'Sullivan said the event should be cancelled at least until the city was run by elected representatives.
The senator's call for the event to be cancelled follows a campaign being launched by the Australian Christian Lobby.
OUTinPerth contacted Senator O'Sullivan's office and asked him if he could elaborate on how seeing a story read by a drag queen lead to the sexualisation of children, or if supported the Australian Christian Lobby's opposition to all drag performances.
A spokesperson for the senator stressed that he was not making any comment on drag performances, and referred us to the text of his letter to the City of Perth. The senator's spokesperson declined to respond to questions about whether the senator's opposition to Drag Storytime extended to privately owned businesses or was limited to public libraries.
The City of Perth told OUTinPerth they consider it "important to foster an inclusive community where all people in our diverse population feel welcome."
"The decision to host Drag Queen Storytime was made in an effort to promote inclusion and diversity among a young audience." a spokesperson said.
"The City also understands this event is not for everyone, which is why it is a separate event from the library's standard Storytime."
"No one will be attending who has not actively chosen to attend. In addition, all parents or guardians join their children at the event."
"Furthermore, the City of Perth is a long-time supporter of PrideFEST, having sponsored the event since 1999. In July this year, the City approved a two-year sponsorship of Pride WA for PrideFEST events in 2019 and 2020 as part of ongoing support for the LGBT community."
"The November Drag Queen Storytime will be the second to be hosted at the City of Perth Library. The first was run during LGBT Pride month on Wednesday 26 June 2019 and it was fully booked."
"Following the event, the City received positive feedback and had requests to host more Drag Queen Storytime events."
---