Sept Film Reviews: Queen of Ireland, Italian Film Fest & more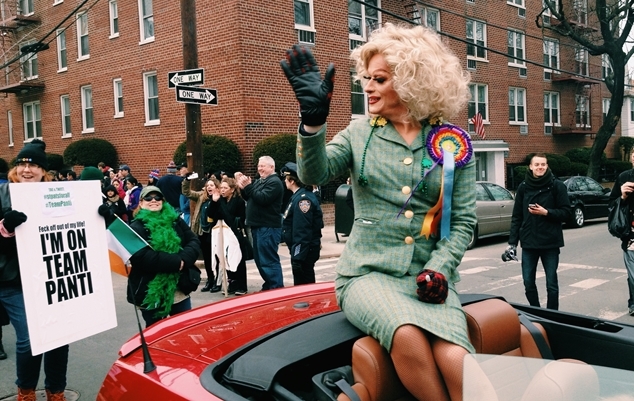 The Queen of Ireland | Dir: Conor Horgan | Rated: PG | ★ ★ ★ ★ ★ 
When filmmaker Conor Horgan started making his crowd-funded documentary about Rory O'Neill and his drag queen alter-ego Panti Bliss five years ago, he could never have predicted that the 'giant cartoon woman' would change history. There's some delightful home footage of a very young Rory prancing around for the camera before archival footage shows Panti really emerging when Rory did insanely popular drag shows in Japan. Back home in Ireland, Panti becomes an accidental hero as the spokesperson for the victorious 'yes vote' in Ireland's referendum on marriage equality. This is a celebration of a humble and brave person who just wanted to be the same as everybody else as well as a celebration of a turning point for LGBTIQ people in Ireland. The film comes full circle when the gay boy who ran away from the small town in County Mayo, returns to be celebrated as a national heroine.
---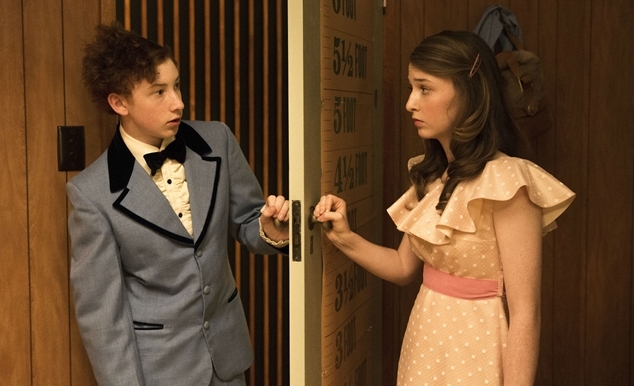 Girl Asleep | Dir: Rosemary Myers | Rated: M | ★ ★ ★ ★  
When shy Greta Driscoll (Bethany Whitmore) makes friends with the terminally gawky Elliot (Harrison Feldman) at her new high school, she becomes the target of bullying triplets. Although set in a stylised 1970s Australia, this is a universal story of adolescent struggles. As her 15th birthday draws nearer, her embarrassing parents insist on throwing a huge party. A horrified Greta escapes from the mayhem of the party to find comfort with her childhood music box. Not wanting to be drawn into the complexities of schoolyard battles and romantic entanglements, she walks into the bush behind her house. Based on the stage production of the same name that Rosemary Myers also directed, this is a magical, musical journey that takes the audience back all the 70s eccentricities. It also hurls the audience into the middle of the teenage nightmares of Greta's 'Where the Wild Things Are' imaginary world.
---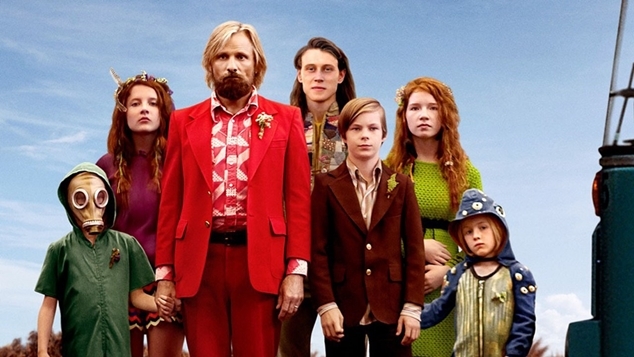 Captain Fantastic| Dir: Matt Ross | Rated: M | ★ ★ ★ ★  
Viggo Mortensen is Captain Fantastic, filling almost every frame of this film with his intense rugged energy. As Ben, a devoted father with six children, he has lived off the grid for 10 years in an improbable paradise in the woods of the Pacific North West of America. His home-schooled children are experts in survival, but when tragedy strikes, they are forced to engage with mainstream America and question their teachings. Actor turned writer/director Matt Ross played the conflicted, closeted homosexual in the television series 'Big Love'. Ross was raised by his mother and spent some of his childhood on Californian communes and did feel the need to find out about life outside sheltered communities. The family's road trip across Middle America to meet with estranged family and go to their mother's funeral is catalyst to many humorous situations. But it is Mortensen who anchors the film with compassion.
---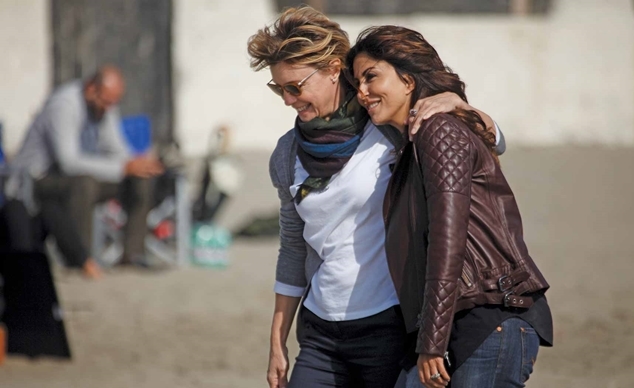 Me, Myself and Her | Dir: Maria Sole Tognazzi | Rated: M | ★ ★ ★ ★ 
This year's Italian Film Festival (screening at Cinema Paradiso and Luna SX 22 September – 12 October) showcases the best films from Italy's leading ladies. This romantic comedy about two older lesbians stars Margherita Buy as Fredrica and Sabrina Ferilli as Marina. Both women are successful – Fredrica is an architect and Marina is a successful actor turned restaurant owner. Both women like long drives in the country, sunset walks and good wine and food. Although blissfully happy for 5 years with their stunning apartment and Bengal cat, Fredrica has unfinished business with a former boyfriend and strays. Fredrica, who was married and has a son, maintains she wasn't a lesbian, although she fell in love with a woman. Marina is secure in her sexuality and even has interlocking female symbols tattooed on her hand if you look closely. The film tackles serious issues in a light-hearted way and will inspire discussion.
Lezly Herbert