Sir John Hurt dead at 77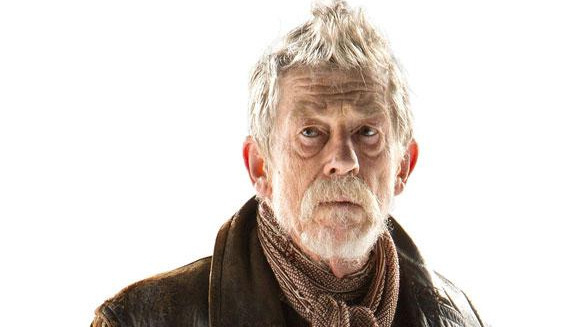 Sir John Hurt, the acclaimed actor who starred in Alien and played everyone from Quentin Crisp and John Merrick to The Doctor in Doctor Who has passed away aged 77.
The actor passed away just six days after his 77th birthday, he had battled pancreatic cancer in recent years but was according to the last reports in remission.
Hurt played many memorable roles on screen but overshadowing them all was his role in the 1979 film Alien. 

Hurt played Kane, the first victim of the alien that invades the spaceship Nostromo. The scene where the parasitic alien bursts through his chest while the crew are eating dinner is on of cinema's most memorable scenes.
Among his many parts was his portrayal of Quentin Crisp in the 1975 TV play The Naked Civil Servant. Hurt's role in the biographical film won him the Best Actor BAFTA. He played the gay author and raconteur for a second time in 2009 in An Englishman in New York, with the second film covering the later years of Crisp's life.
Hurt also appeared in A Man for All Seasons, Midnight Express, Nineteen Eighty-Four, The Elephant Man, Indiana Jones and the Kingdom the Chrystal Skull, Scandal, Contact and V for Vendetta. Hurt's most recent role was in the 1017 film Jackie. 
Younger audiences enjoyed the actors work through is roles as Mr Ollivander in the Harry Potter films and as the War Doctor in the TV series Doctor Who.
Aside from his portrayal of Quentin Crisp, Hurt played other gay character during his career. He starred opposite teen heartthrob Jason Priestly in the 1997 film Love and Death on Long Island. 
Hurt also lent his voice to a public information film on HIV/AIDS awareness in 1986. His instantly recognisable voice is heard on the Art of Noise's concept album The Seduction of Claude Debussy. He was also the voice of the rabbit Hazel in the animated film Watership Down.    
Hurt is survived by his fourth wife, Anwen Rees-Meyers.