WAAPA students to perform one of Mozart's most intriguing works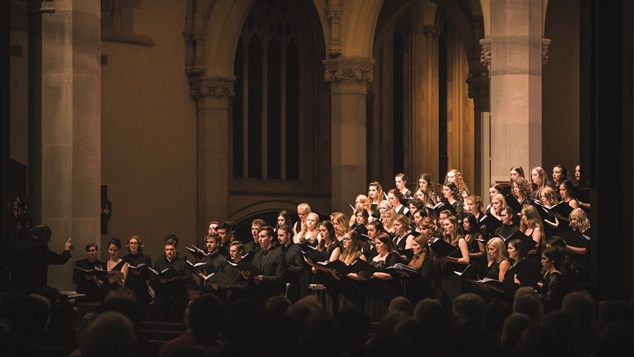 This month students at the WA Academy of Performing Arts are taking on one of Mozart's most intriguing pieces.
It is one of the most famous choral works in the classical repertoire but Mozart's Requiem has a backstory that reads like a bad film script.
In July 1791, a mysterious stranger arrived on Mozart's Vienna doorstep with a bag of money to commission a Requiem Mass. The proviso: that Mozart did not seek to learn the identity of his patron and that the composer's name not appear on the manuscript.
Regardless of its history – or perhaps because of it – Mozart's extraordinary final work is uplifting, passionate and deeply moving.
On Thursday 12 April, Mozart's hauntingly beautiful Requiem in D minor (K.626) will be performed in the magnificent St Mary's Cathedral by WAAPA's Classical Vocal students and the Faith Court Orchestra with the Chapel Choir of John Septimus Roe Anglican Community School, conducted by Kristin Bowtell.
They will be joined by organist Stewart Smith, WAAPA's Associate Dean of Music, violinist Paul Wright, Acting Head of Strings, and the WAAPA Trombone Quartet.
With a program that also includes Renaissance works for choir and brass by Giovanni Gabrieli, Antonio Vivaldi's Concerto in D minor and the astounding choral music of the UK's most successful composer, James MacMillan, this is guaranteed to be one of the choral events of the year.
The performance at is at 7:30pm and tickets are are available from the WAAPA Box Office.
Source: Media Release
---