Youth support group True Colours faces uncertain future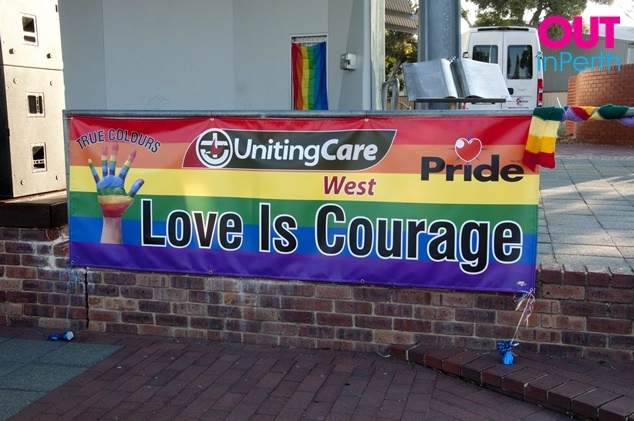 True Colours, an LGBTIQ youth support group based in WA's South West, will no longer receive funding from its governing body – Uniting Care West.
The group, which is understood to have received no direct government funding, worked with schools and the wider community to raise awareness of issues LGBTIQ youth are facing and cultivate safe and inclusive environments. They hosted their first Pride events in Bunbury last year, with a great turn out and a number of local artists.
True Colours won a number of accolades for its community service, placing as a finalist in the Mental Health Good Outcomes Awards and Community & Support Tribute Awards. The organisation was commended in the 2015 Mental Health Services Awards.
Earlier this month staff at the program emailed supporters warning that the program was in risk of closing down. Two part time staff on the program finished work at the end of June, and the Uniting Care West Community Engagement Officer's position will not continue in 2017.
Staff associated with the program have reached out to supporters and asked for help in identifying alternative funding sources for the program.
Uniting Care West's CEO Sue Ash was not able to provide any official comment on the program's future.
Leigh Hill