Missing Persons Week highlights unsolved cases in Western Australia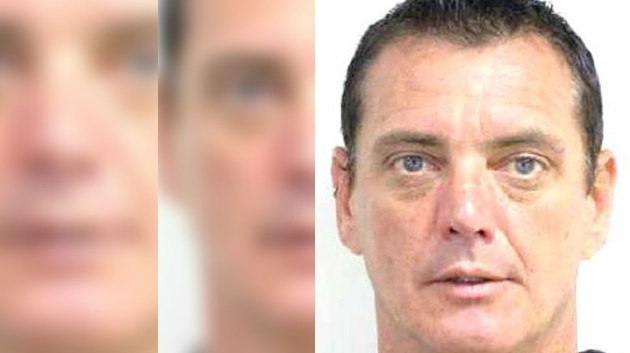 Perth man Rigby Fielding, a member of the LGBTI+ community, was last seen in 2015.
Fielding was last seen in East Perth on Saturday 15th August 2015 and has not made contact with family or friends since. His disappearance was described as out of character.
Fielding was last seen when he visited a house in Goderich Street East Perth in the early afternoon of August 14th 2015. Police believe Mr Fielding may have been wearing washed out jeans and a grey jumper.
The 53 year old retired chef was living with his sister and mother in Rockingham but regularly spent time with friends in the city area. Police have been treating his disappearance as a potential homicide since December of 2015, when some personal belongings were located in bush land south of Perth.
His family have previously spoken about their need to know what happened to their son and brother.
This week is National Missing Person's week. More than one hundred Australians are reported missing every day, and while most are found quickly, many remain missing long term.
Research shows at least 12 people are directly impacted when someone goes missing – emotionally, psychologically, financially – almost half a million Australians every year.
As this week's National Missing Persons Week kicks off and different police agencies in jurisdictions across Australia swing into action, Police Minister Michelle Roberts has urged families, friends and the community to stay connected with those around them.
National Missing Persons Week highlights the trauma and distress experienced by the families and friends of the approximately 38,000 people who are reported missing each year across Australia.
Figures for Western Australia reveal that 1,324 people – or an average of 25 per week – were reported missing in 2017. So far this year, WA Police have received 1,140 missing person reports.
Police Minister Michelle Roberts highlights that people go missing for a variety of reasons, and for their families it can be an arduous and devastating experience.
"We know that people go missing for a number of reasons – foul play is not necessarily always behind an extended absence.
"We also know that in most cases, the missing person is located within 48 hours.
"But for the families and friends left behind when a person goes missing for an extended period, the pain of not knowing what has happened to a loved one can be devastating." Roberts said.
"Every missing person is someone's son, daughter, husband or wife, father or mother, brother or sister.
"During National Missing Persons Week, I urge everyone to reflect on those left behind when a person goes missing and to think hard about how they can help by sharing any information they may have about the missing person.
"The smallest piece of information may potentially be the key to unravelling a mystery that can lead to answers for heartbroken families or friends.
"Anyone with information should contact police as soon as possible." the Police Minister urged.
Crime Stoppers WA currently records 61 open missing persons cases that have a request for public information.
This week WA Police are mount a display of unsolved cases that is being taken to different areas around the city, in the hope someone will come forward with details that may help reunite a missing person with their loved ones.
If you can help provide information that may assist a family searching for a missing loved one please contact Crimestoppers on 1800 333 000.
OIP Staff
---