Kirralie Smith launches 'Binary' saying there is only "male and female"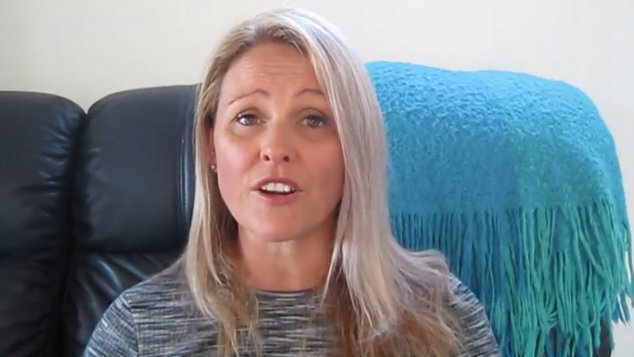 The Australian Conservatives Senate candidate Kirralie Smith has launched a new political lobbying organisation called Binary.
The group declare they are focused on promoting the role male and female genders play in society and their belief that gender is binary. The organisation is headed by Smith, a longtime campaigner against transgender rights.
Smith said the organisation was needed to "protect the role gender plays in society society, and protect our kids from those who would seek to indoctrinate them with rubbish like the Safe Schools."
The group was announced in a video post introduced by Damian Wyld from the Marriage Alliance who said his organisation that fought against marriage equality was coming to an end. In a passing of the baton, Wyld introduced Smith's new organisation Binary saying that it will be focused on fighting "gender fluidity".
The Marriage Alliance was responsible for controversial advertisements during the marriage debate that included same-sex marriage being depicted as an iceberg that hit the Titanic, alongside another advertisement that depicted a woman being hung by a rainbow noose, and a video that used dubious and outdated research to suggest the children of same-sex couples were likely to become drug addicts, criminals and sex offenders.
"Radical gender theory continues its onward march across the country, particularly in our children's classrooms." Wyld said in a video announcing the end of the Marriage Alliance. Wyld then introduced followers to Kirralie Smith and her new organisation Binary.
Smith first came to prominence as an anti-halal labelling campaigner and a political candidate for the Australian Liberty Alliance.
She's since switched parties to Cory Bernardi's Australian Conservatives and is one of their New South Wales senate candidates for the next federal election. Sophie York, the lead candidate for the party in New South Wales, was the spokesperson for the Marriage Alliance.
Announcing the new organisation Smith said she was passionate about protecting families from "extremists and their agendas."
The new organisation Gender Awareness Australia was created last month and it's office holders are the Marriage Alliance's Tio Faulkner, Kirralie Smith and James Parker.
Parker is an advocate of gay conversion therapy. He has previously shared his story of how religion allowed him to turn from a gay lifestyle to heterosexual marriage and fatherhood.
During the marriage equality debate Parker appeared on a Perth radio station and claimed being gay leads to an early death.  Parker describes himself as a "whistleblower" on the LGBTI community and claims most men are gay because they had absent fathers.
Parker was also behind a series of anti-gay pamphlets sent to thousands of households during the Western Australian state election. The flyers opposing the Safe Schools program were delivered under the banner All Kids Matter.
In their first series of social media posts Binary have outlined their opposition to proposed changes to birth certificates in Tasmania, the dislike of the Australian Defence Force introducing gender neutral bathrooms, their opposition to businesses offering additional leave to employees undergoing gender transition, concern about the next Australian census offering options beyond male and female on the questionnaire, and their concern about a YouTube channel that explains LGBTI related terms.
OIP Staff
---