Stretch it out with Yoga at Como Shambhala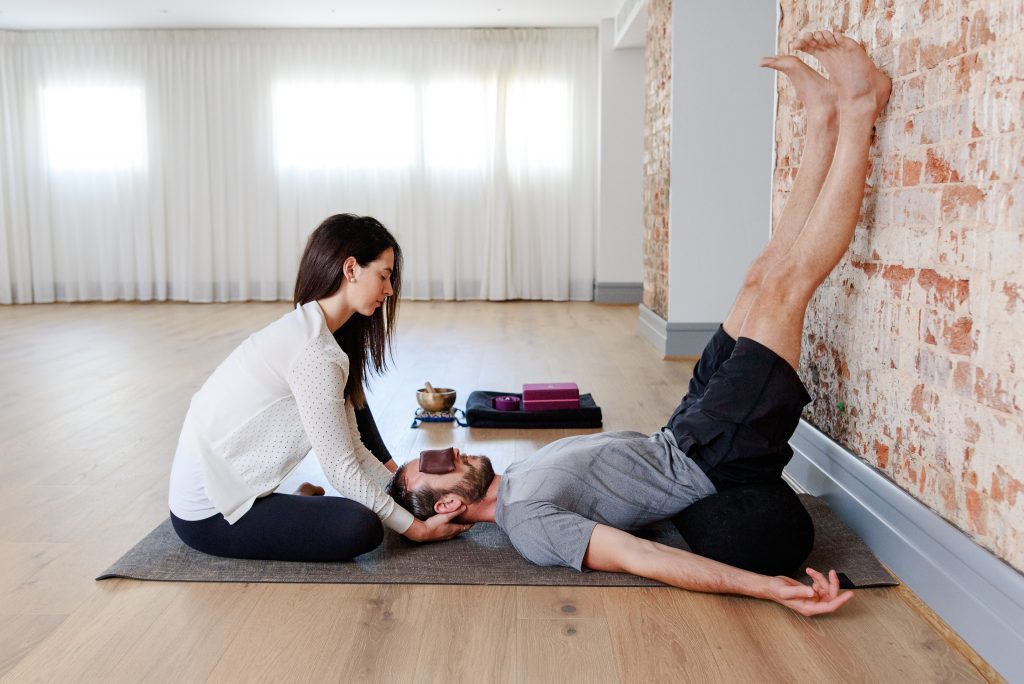 If you're struggling on where to start in your fitness journey, yoga is probably your best bet. The ancient practice is worth so much more than just a good Instagram snap. It teaches body awareness, breathing, mindfulness and increases flexibility.
Before a class, I find my head is all over the place. I'm consumed with my ever growing to-do list, worried about my unanswered emails and trying to juggle everything in between. But when I step into a class, it's time to switch off.
The Perth fitness industry is saturated with classes, so I made it my mission to track down the most relaxing place to get my yogi on. My top choice? COMO Shambhala. It's tucked away in one of Perth's most iconic state buildings, COMO The Treasury. The whole space oozes serenity, and provides you with the best chance to achieve some inner bliss.
COMO Shambhala is in the middle of the busy urban jungle, offering Restorative, Yin and Vinyasa classes. These sessions are more than just a workout, they are a whole experience that's affordable, accessible and achievable no matter what your fitness level.
Restorative yoga is essentially a guided meditation. For a busy professional, it's the much needed opportunity to lay still, breathe deeply and let all your stresses go. You walk in, grab a mat and blanket, a big bolster, eye mask and find your little piece of tranquility on the floor.  After some light back stretches and peaceful moments of silence, the chimes sound and bring you back to earth to tackle your day. But now, you're armed with a noticeable increase in energy and mental clarity.
Yin is for the yogi who is still after that mental break, but can handle a bit more movement and stretching. Focused on opening up your hips and groin, yin offers glute and hamstring stretches followed by some light meditation to finish up. I found this practice to be super rejuvenating, and am told the overall effect is similar to that of acupuncture.
So while fast paced HIIT sessions are great, slowing down with a restorative or yin yoga practice once or twice a week will clear your mind and help you to make better decisions in other facets of your life.
After my practice, I walk out with a little internal smile and feeling of content. A lunchtime express class is the perfect way to keep your mind fresh and your body limber.  
Book your class online at comoshambhala.com. Read Beau"s report about Calisthenics. 
Beau Carruthers, image: Courtney McAllister
Beau is the owner and director of ONE Fitness Health Lifestyle in Subiaco. 
Tags: beau carruthers, body, como, como shambhala, como the treasury, fit, fitness, gay, gym, Health, LGBT, LGBTI, LGBTIQ, queer, restorative, stretch, vinyasa, yin, Yoga