The year in review: what went down in October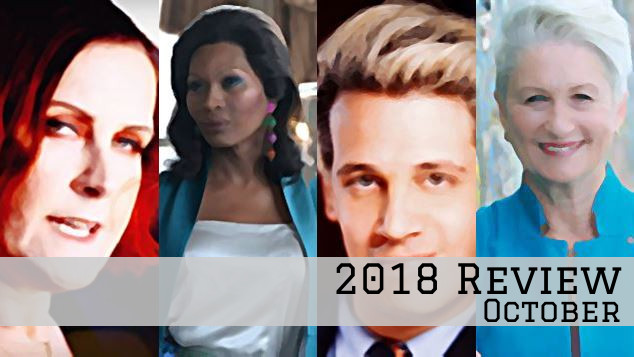 October saw sections of the Ruddock Review into religious freedom leak and politicians became engulfed in a discussion about whether it was okay to discriminate against LGBTI school kids and teachers.

Politics
Michael Kirby joined the chorus of people asking the government to release the Ruddock Review. Section of the review were leaked to the media which kicked off a debate over gay kids being expelled from schools and confusion over what the review was actually proposing, Alex Hawke said he had no problem with gay kids being expelled, PM Scott Morrison said it was already legally allowed, LGBTI rights advocates called the recommendations shameful, Bill Shorten said Morrison should just release the report to clear  up the confusion, Lyle Shelton from the Australian Conservatives said gay kids should be expelled if they started having sex, Derryn Hinch said schools who discriminate should not get government funding, the Greens put forward a bill to protect LGBTI kids in schools, the full list of recommendations leaked, the Human Rights Law Centre and the Law Council raised concerns, Scott Morrison said he'd change the laws and protect LGBTI kids, a move welcomed by Louise Pratt. Scott Morrison said his team was united on the issue, people asked about teachers also being protected, a poll showed huge support for both teachers and students being protected from discrimination. The senate debated the issue showing that there actually wasn't a unified position. The WA government said it would review the state's Equal Opportunity Laws. In the final days of the Wentworth by-election a fake email claimed Kerryn Phelps had HIV and was dropping out of the race, PM Scott Morrison said it was disgraceful, while HIV organisations said the incident highlighted the stigma that remains around HIV, Phelps went on to win the Wentworth by-election, Miranda Devine said Phelps would arrive in Canberra with a rainbow agenda to shove down Scott Morrison's throat.  Senator Fraser Anning was kicked out of the Katter's Australian Party. Julia Banks announced she would not contest the nest election and the Liberals picked anti-marriage equality campaigner Gladys Liu to replace her. WA MP Andrew Hastie said removing gender from birth certificates would "tear the fabric of the universe".

In the News
Milo Yiannopoulos said Australia had been infected by political correctness toxins. Sweden announced safety standards for sex toys. Dykes on Bikes marked International Lesbian Day. Sydney police searched for a man making homophobic graffiti. We marked two decades since Matthew Shepard was killed, and his remains were finally laid to rest. Perth Steamworks was up for sale. Sydney's Aquarium announced their gay penguins were adopting.  Indonesia arrested men for running a gay Facebook page. A Tasmanian town was sprayed with homophobic graffiti. A Malaysian politician claimed Indonesia's earthquakes were caused by gay people, while PM Mohammed Mahathir said gay rights were a western value. Research showed condom sizes were all wrong because penises are not as big as people think. Pride in Protest campaigned for major changes to the Sydney Gay and Lesbian Mardi Gras. Peter Abetz said WA's surrogacy laws that allow single women access to surrogacy were a mistake.

Celebrity
Opera singer, and Freddie Mercury collaborator, Montserrat Caballe died. Lady Bunny made a surprise appearance at Christina Aguilera's NYC show. Gay contestants on The Voice USA made Kelly Clarkson cry.  Alison Moyet apologised for accidentally signing an anti-trans letter. Clementine Ford asked not be nominated for an award as an ally of the LGBTI community, noting she was actually part of the LGBTI community. Cate Blanchett defended straight actors getting gay roles. Gilberto Benetton died. Israel Folau said he enjoyed the controversy surrounding his comments about gay people going to hell. Soul singer Candi Staton announced she had breast cancer,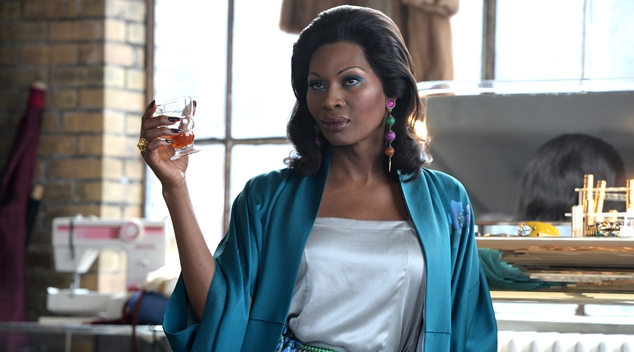 Culture
Charlie XCX teamed up with Troye Sivan, Cameron Monaghan announced he was leaving Shameless. Ruby Rose became Batwoman. We chatted to Sister Bliss from Faithless. We interviewed PP Arnold. Strykermeyer was inducted into the Proud Award's Hall of Fame. We learned there would be only one more season of Orange is the New Black, but Sea Change would return. Lady Gaga delivered an impressive performance in A Star is Born. Taylor Swift blew us away with her amazing live show. We got excited about a return visit from Bananarama. We chatted to Dominique Jackson from TV show Pose and real housewife of Melbourne Gamble Breaux. Black Swan State Theatre remembered Adriana Xenides.
---